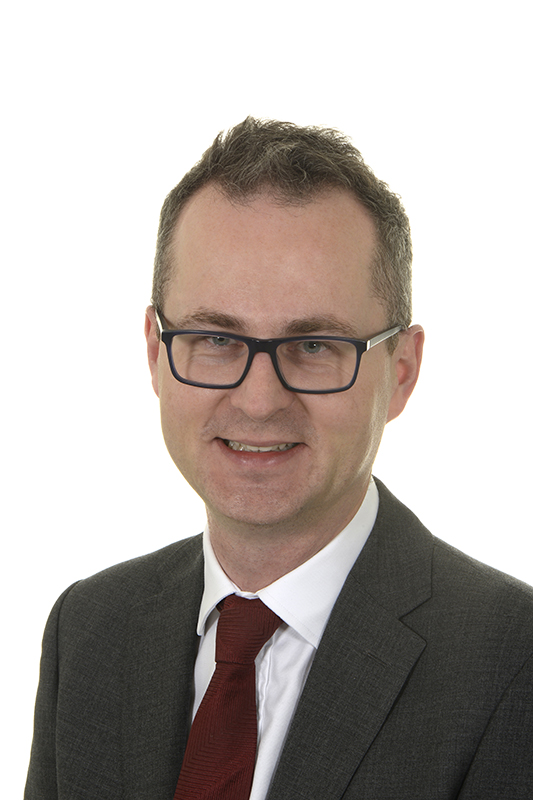 Dr. Rutkowski is a Consultant Allergist and Head of the Department of Allergy at Guy's and St Thomas' Hospital in London, a European Academy of Allergy and Clinical Immunology (EAACI) and World Allergy Organisation Centre of Excellence. He completed a dedicated 5-year specialist allergy training programme at Cambridge University Hospital.
Dr. Rutkowski has extensive experience in all aspects of allergy care. He sees patients with anaphylaxis, food allergy, urticaria and angioedema, drug, vaccine and latex allergy, gastrointestinal allergy, venom allergy, allergic asthma, hay fever, allergic and nonallergic rhinitis/sinusitis/conjunctivitis and offers desensitisation (immunotherapy) treatment.
Dr. Rutkowski leads the largest anti-IgE (omalizumab, Xolair®) service for chronic spontaneous urticaria in the UK. He works alongside his dermatology colleagues in the first UK joint allergy/dermatology Difficult Urticaria Clinic at St John's Institute of Dermatology.
He is a member of the EAACI Task Force on paediatric urticaria.
Dr. Rutkowski is a published author in the field of drug allergy and contributes increasingly to the education and training of MSc students, allergists, GPs and general physicians at a national and international level.
In addition to his clinical duties Dr. Rutkowski sits on the Council of the Clinical Immunology and Allergy Section of the Royal Society of Medicine and the Allergy Specialist Advisory Committee of the Joint Royal Colleges of Physicians Training Board.
He is a member of the British Society for Allergy and Clinical Immunology, European Academy of Allergy and Clinical Immunology, American Academy of Allergy, Asthma and Immunology, World Allergy Organisation and The Royal College of Physicians and Royal Society of Medicine.